Button Badge is a very common and popular promotional item for most company in all over the world.  For example in Malaysia, for this coming elections, most of our political parties use button badge as one way to promote their parties in political campaign.  This phenomena can be a your starting point to start your own button badge business.
Button badge business is one of the low cost and high profit business.  To start this business, 1st thing you need to have your own badge machine.  Always look for the best button badge machine supplier who can give you, best price, good quality machine and excellent service.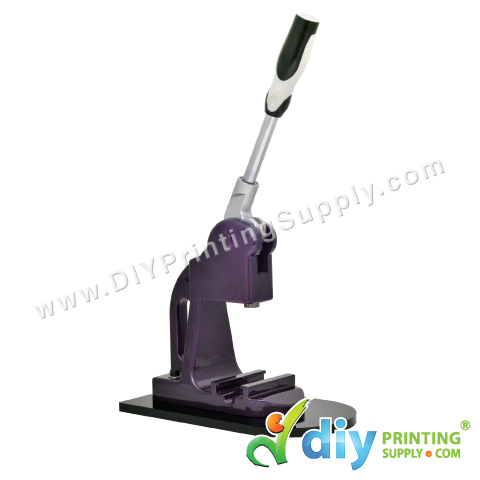 1. Price: For a business starter, it's better if you not invest too much on buying your 1st button badge machine.  It's better you make calculation on your budget and keep on survey machine price to get the best offer.
2. Quality: Business is for long run.  Ensure you get a high quality machine so that it will last for a long time with less maintenance.
3. Service: A good supplier will not just sell product but they also should provide services before and after sales especially on technical part.
With DIYPrintingSupply, our customer service will always help you with your inquiries on price or product.  We offered an affordable price by providing variety of business package and as a Top Brand company, we ensure machine quality is meet customer expectation.
Contact us TODAY to start your Button Badge Business

~ Customer Satisfaction is Our Priority ~
Interested to start your own business?